What single change in banks' collections strategies would have the most positive impact?
There has been a huge rise of digital transformation in the banking sector — but what about their collections strategies and processes? Is collections fully aligned to this new digital era, or is there room for improvement? The answer would appear to be the latter — a survey by the CEB revealed that nearly 70% of executives who responded had not yet considered how their collections strategy would evolve.
A modern collections strategies must be a win-win scenario for both the lender and the customer for it to be successful. A repayment system where healthy relationships are built — creating customer loyalty, while reducing complaints.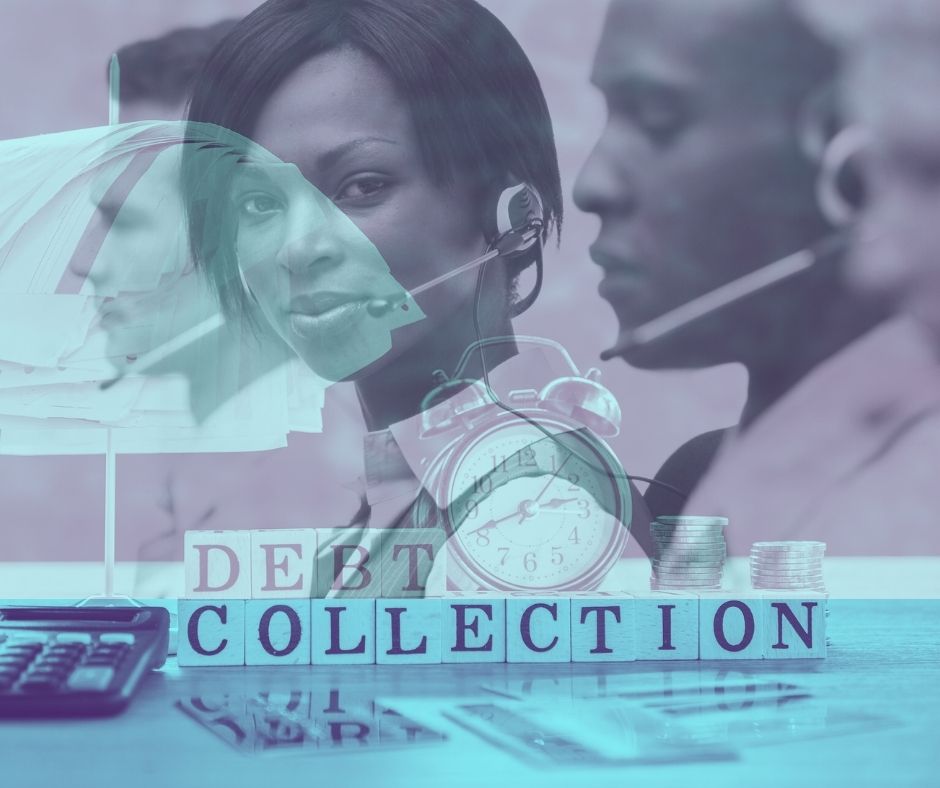 So how can this be achieved?
Some of the possibilities include:
Web/App Technology. Allowing customers to settle their debts through an App, to reduce customer shame and embarrassment. Technology can also play the major role by enabling collections to be fully integrated into a bank's mobile App, with Web or App-based collections tools enabling customers to self-manage debt payments and propose solutions 24/7.
Chat Bots. Let's also consider chat or voice bots — could the performance of chatbots to better understand and answer more complex debt-related questions be a solution?
Advanced Data Analytics. Use of predictive analytics – especially with the growing use of alternative data from mobile devices – is on the rise. Would more detailed analysis and utilisation of customer data to predict their behaviour set the stage for empathic and solution-oriented customer interactions and repayment proposals?
Call-Centre Interactions. Finally, is the traditional collections approach still fit for purpose, or does the training programme for collections call centre staff need to be re-thought and overhauled?
We recently posed some these questions on a poll, and asked lenders to respond to: "What single change in banks' collections strategies would have the most positive impact?"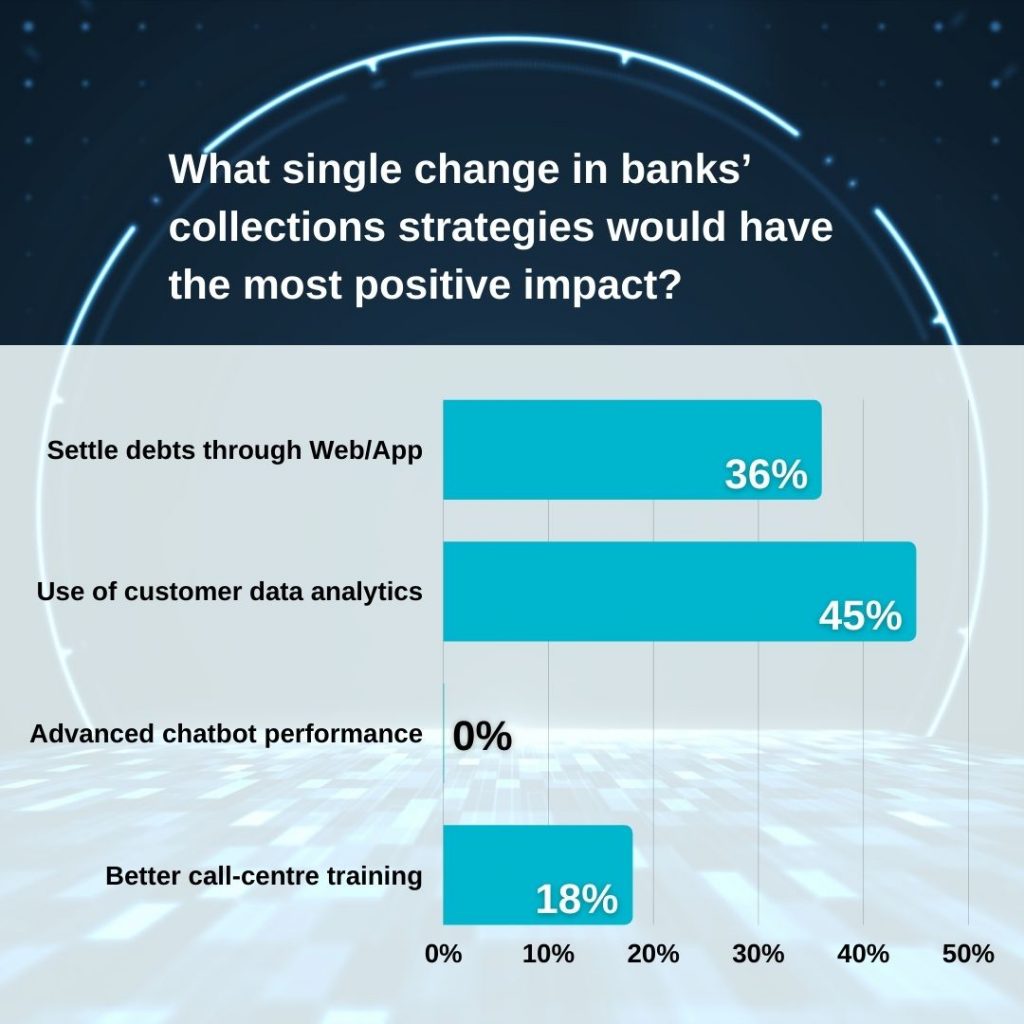 Reviewing the Results
Utilising data analytics was voted as the key driver towards a modern collections strategy, and supported by some of the responders' comments:
"All customers are not the same, hence, cannot be treated in the same way. Use data (internal and external) to understand your customers behaviour and enhance your collections capability"
"Data is not just the footprint of the customer in past, by analysing the data we can predict/model their future steps too. This data insight can provide us a clear vision and clarity about the customer and their behavioural pattern"
"Use of data could help to tailor the script towards individual customers to maximise the amount collected (as has always been the case)"
It is interesting that technology-based solutions were divided in opinion. Nowadays, people are largely used to – and expect – mobile devices and personal computers to process transactions quickly, seamlessly and at any time. More than one third of responders voted for settling debts through an App or website. On the other hand, advanced chatbot performance was not considered an attractive solution, with zero votes. We wonder if that comes down to instinctive human nature. While we readily embrace technology to get numeric tasks done quickly and accurately, when it comes to negotiation and left-field questions it seems we still prefer human-to-human interaction? The fact that the final option – better call centre training – received 18% of votes would indeed support this theory.
Overall, it is very clear from the poll results that the best solution is augmented AI —where humans can do their job far better with the help of analytics to gain an in-depth understand the needs and life situations of individual customers. That means they are able to deliver not just a faster collection service but one that can also hone in on the real underlying problem for non-payment. With that, a promise to pay or a reschedule of debt can be tailored to fit with the customer's current state — and that is the key to successful collections strategy.
Qarar can assist lenders set up their collections solution.
Find out more …