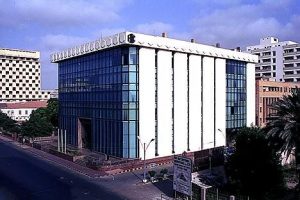 Dubai, UAE, 25 September 2019:
Qarar Consultancy has signed a commercial agreement with Bank Alfalah, one of the largest private banks and prominent credit card issuers in Pakistan to implement its advanced Decision automation solution for optimized offers. This highly targeted and customized approach improves the customer experience while delivering to the Bank a competitive edge and effective decisioning at a customer level.
With many years' experience providing a range of financial services including consumer banking and credit, Bank Alfalah was looking to extend its base and continue its growth trajectory. The Bank aims to accomplish this goal by leveraging already-existing data to be able to provide customers with precisely the right offer at exactly the right time.
Operating in a dynamic environment to ensure corporate due diligence on origination policies, while complying with stringent regulatory requirements to implement an effective rating system, Bank Alfalah was looking to harness its extensive information through a superior tracking mechanism, and settled on using a purpose-built scorecard for analysis and dissemination. They selected Qarar's DecisionSmart solution to execute scorecards in order to benefit from fast deployment, high-speed automated processing and accurate, reliable reporting. Business advantages are realized through operational cost and time efficiencies and well as higher top-line returns at highly-reduced risk.
Qarar's DecisionSmart was incorporated into the Bank's central decision network, ensuring fast and easy accessibility with all branches, including in remoter areas. Customer data is obtained from branch office CRM systems and analyzed to calculate a score and recommend on-target products at precisely the right price to generate an optimal offer to each individual customer given their specific situation and the Bank's predetermined parameters.
Zaid Kamhawi, CEO of Qarar comments: " we are very proud of our partnership with Bank AlFalah, we are strong believers that data and analytics have become central to all customer and business decisions, and organizations such as Bank AlFalah that adopting advanced analytics to provide customer with the right product at the right price will gain a competitive advantage"
Qarar's analytical expertise and  capability was clearly an important factor in our decision" said Mr. Faisal Rabbani, Bank Alfalah's Chief Risk Officer, "equally important is Qarar' s local knowledge base and commitment to the region, enabling Bank Alfalah to develop its growth plans in a progressive and sustainable manner, through long term partner relationships."
About Qarar
Qarar is the region's leading Decision Analytics company specialized in offering consulting, decision analytics and software technology to deliver tailor-made customer management and process automation solutions. Headquartered in Dubai and serving customers across the Middle East and North Africa, Qarar helps its clients solve business challenges and achieve sustainable business outcomes. We achieve this across the customer lifecycle by employing the right mix of predictive analytics, and market experience-based advisory and decision technologies. Qarar's expertise spans Strategy, Pricing, Credit Risk Management, Marketing and Sales Analytics.
About Bank Alfalah
Bank Alfalah is one of the largest private Bank in Pakistan with a network of over 630 branches in more than 200 cities across Pakistan with an international presence in Bangladesh, Afghanistan, Bahrain and a representative office in the UAE. The Bank is owned and operated by the Abu Dhabi Group. The International Finance Corporation (IFC) of the World Bank partnered with the Bank in 2014, and holds a 15 percent stake in Bank Alfalah. The Bank provides financial solutions to consumers, corporations, institutions and governments through a broad spectrum of products and services, including corporate and investment banking, consumer banking and credit, securities brokerage, commercial, SME, agri-finance, Islamic and asset financing.
About DecisionSmart
DecisionSmart from Qarar is a market leading strategic credit decisioning software solution, providing real-time decision outputs Integrated with clients' application workflow, billing or collection systems, the platform can be deployed inhouse or through a hosted processing service. It contains all the decisioning functions that a business needs, to manage application and customer decisions across the customer lifecycle. DecisionSmart enables organizations to increase their decisioning sophistication and reduce time to market.